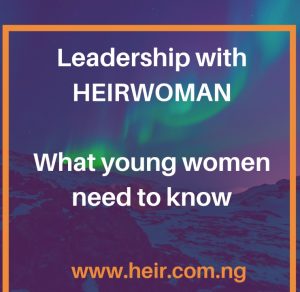 "The more intentional you are about your leadership growth, the greater your potential for becoming the leader you are capable of being. Never stop learning."- John C. Maxwell
I am currently involved in a leadership project that explores the leadership journeys of some key persons and in one of my meetings, I spoke to an intelligent mind who categorically shared that leadership isn't by accident neither is it a "jump-in' process without a defined vision, strategy or commitment.
To desire leadership is to desire to develop your potential and chart your growth intentionally. It is to think and be deliberate about the area or areas of leadership that you intend to make an impact in.
I have picked up some points along the way from some of the incredible minds that are collaborating on this project, please read and imbibe.
Raise your Vision
We all know that having a vision can ease your journey to leadership. But go from not just simply having a vision but making your vision bigger, bolder and authentic to you. Do not loose yourself, focus on the what, why and for who.
Develop a long term strategy
I read and hear a lot around having a short term and long term plan. I would encourage that you evaluate the need to have a long term strategy to achieveing your vision and goals and will also say that it is wise to be flexible in the approach that you will need to achieve this.
Create the desire to add value
Leadership is not about you alone. You lead because there are people to benefit from your leadership. The ability to add value to others should be the paramount reason why you should lead.
Understand the place of sacrifice
There is a place for hard work and that in itself cannot be underestimated. Sacrifices, though relative to each person's leadership journey, are common to everyone. You need to develop a commitment to sustain sacrifice while intentionally building your leadership.
Books are not your enemies
The act of reading is inevitable for a leader who needs to live life intentionally.
Leadership should produce results but will not be devoid of challenges.
Follow our social media pages on Instagram, Twitter and Facebook, @heirwoman. Subscribe to receive our newsletter straight into your inbox.