Our Values
HARD WORK
The deligence in putting the required effort into doing anything in order to achieve desired result. We believe that success comes through sets of pre-determined hardwork.
EQUALITY
Giving a person same standards (as you would do anyone else) in status, rights and opportunities. We seek for equal platforms to achieve and live our dreams.
INTELLIGENCE
The seeking after and application of knowledge, skills and abilities for use to ones own advantage. We believe a woman's greatest asset is her Intelligence.
RESPECT
The treatment of a person with great importance, admiration and immeasurable value. We believe that women are to earn respect due to their abilities, qualities and achievements.
About US
Passionate about women equality and inclusion
HEIR is a social enterprise born out of the need to see more young women take on more decision making position and venture into leadership opportunities.

HEIR is the representation of our values which are Hardwork, Equality, Intelligence, Respect. These are values that women across all nations, need to be equipped with, imbibe and adopt.

Mission – To support in the elevation of women for leadership and decision making positions.

Vision- To see a nation where women are chosen and included in nation building.

Goal- To be the one stop shop for tools and skillsets relevant for today's woman in order to give her a fair and balanced platform to lead.
HARD WORK

EQUALITY

INTELLIGENCE

RESPECT
about The founder
Anuli Ola-Olaniyi has a BSC in Psychology, a Masters in HRM and is a CIPD certified Human Resource Professional as well as a qualified Prince 2 Practitioner in Project Management. Her qualifications were obtained in the United Kingdom where she studied and lived until her recent return to Nigeria. She has gained international working experiences for over a decade while working with London Stock Exchange, Barclays and Thomson Reuters as well as locally in Nigeria, working for Filmhouse Limited and other notable companies. She has effectively recruited employees and delivered cutting edge training that has elevated people both in their professional and personal life.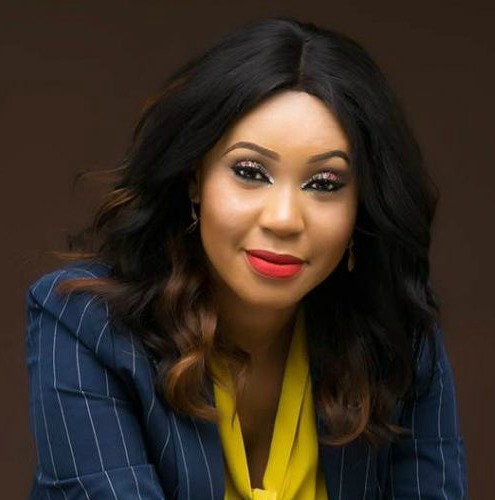 Anuli Ola-Olaniyi
HEIR FOUNDER
Anuli is a Deputy Managing Director of HM Ltd, An Executive Director of DV Solutions and plays a consultancy role to many female owned and run businesses. She is a wife and mother.
Latest Posts
Teamwork refers to the selfless effort of a group of people working towards achieving a common goal despite individual differences. Working as a team is crucial to the growth of the organization alongside the team players. This is because as the team rubs minds together ideas and information are exchanged that bring about innovation. Furthermore,[…]
Resilience is the ability of an individual to handle challenges and difficult life moments without accepting defeat. It could also be perceived to be our ability to keep on going on despite the setbacks life throws at us. Resilience is a skill every young woman should learn and gain mastery of. Those who give up[…]
Previous
Next