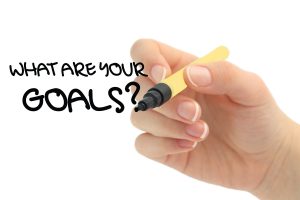 You would have noticed that the year is well into the 1st quarter of 2019, if not almost over. So how are your goals looking from your side of things?
One key aspect of goals is to be sure you prepare. Preparation puts you and your goals in a clear and right state of mind. Let me share 3 things that always helps
Get Understanding – the easiest way to get going with anything you need to do is to first understand what you are doing. Give your goals enough research, get information that can help your goals become clear and simple to understand.
Focus on your focus– It is simple. Discard anything that will not fuel your goals. Get your eyes glued and committed to your goals and ensure you cut out irrelevant distractions.
Schedule and pace yourself – An anonymous saying "Whatever is worth doing is worth doing well", can be applied to this tip. Give your goals the best of you by doing the right things at the right time. I find that journaling and scheduling actions for my goals works. We all have emergencies that will arise, however, building a habit of doing things appropriately may just help pace yourself enough to accommodate any unlikely occurrence.
Preparation is important. Give yourself this and get your goals moving along successfully
Follow our social media handles on Instagram, Facebook and Twitter
To your success!