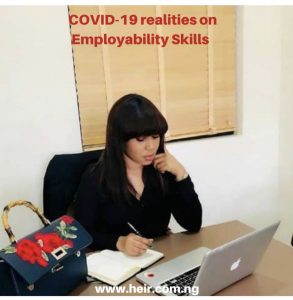 Employers need candidates who can show and implement certain key skills required to contribute to an overall company and organisational goal.
Employability skills are required for anyone to get, keep and maintain a successful career.
The purpose of this training manual is to list and guide you on the types of skill set that you need to excel in your chosen career field.
The Need for Employability Skills Training
Employability skills are relevant expertise and strengths required for you to effectively and efficiently carry out your role in an organisation. You need a strong combination of these skills to not only get hired, but also, to enjoy your role and progress in your career.
To set you apart in your career
To give you a starting ground in a new job
To help you identify skills you need to develop and skills you need to learn
To enable you perform and carry out tasks and responsibilities better
Follow our page by signing up and subscribing to get our newsletter and to receive a FREE copy of this manual and use as part of your plan for a successful career.
This is for a LIMITED TIME ONLY. The manual will be available for use as an online course after this time.
To your success!