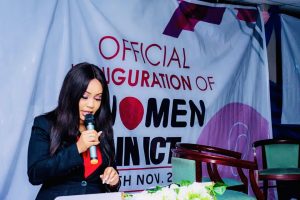 Global trends show that the job market, businesses and careers will be the most difficult to navigate and perhaps, the most challenging that we have seen in our lifetime. While it is great to have expert skills and experience, there are other skills that can also help to better navigate productivity as we modify survival at this critical moment of our lives.
Other aspects of life like health, family, relationships, mental health all sum up who we are and being intentional about how we care for those areas can have an impact on our careers.
Consider developing the following skills:
Get comfortable speaking up.
Be honest with yourself – know what you know, know what you don't know.
Have confidence – that interior fire and bravery.
Listening- get the benefit of hearing what everyone has to say.
Challenge your schedule- know the difference between busyness and effectiveness.
Stop whining about what isn't.
Leave the past, stay in the present, savour the moment.
Be consistent- success is not a destination.
Prioritise sleep.
Empathy is the pulse, get some.
Do remember to create time to learn and develop skills that will add value to you and your future.
Watch our documentary titled "The realities of leadership for young women" now streaming on YouTube.
Subscribe to our newsletter and follow us on social media with the links- Twitter, Instagram and Facebook @heirwoman