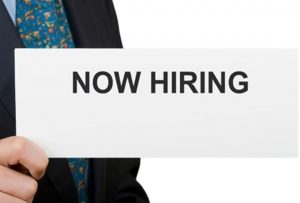 I know how dreadful it can get when you are asked to write a cover letter and you struggle to find the right method or process to carefully articulate yourself. Granted, maybe not all organisations ask for this requirement, but it is a good way to show what value you are able to bring to a new role. If you are able to adapt and sell your skills and talents about the role in question on a paper, your recruiter will most likely give you an interview opportunity.
So, what then, is a COVER LETTER?
A cover letter is a tailor made document used to briefly describe your suitability for a role/job and why you should be considered as the best person for the job.
It contains specific briefs about who you are, what you are applying for, the skill set or experience you have that can be used on the job and your overall suitability for the role.
No two cover letters are the same so before writing one, be sure to research the company, the position and also make sure you have the Job Description (JD) and Persons Specification (PS) for the role. This will enable you write a letter that is clear, specific, original and tailor made for the role.
How do I begin writing it?
Starting the Letter
It is essential that you state why you are writing a cover letter, the type of position or role you are applying for and where the role was advertised. You should have your name and further contact details written out at the top of the document. Consider creating a letterhead for your document.
Your Suitability
Ensure you know what the job role requires and state this clearly while highlighting your own skills. You need to show that you posses the necessary skills (experience, education, knowledge) required to perform the job and carefully link what you have to what the job requires.
Your Offering (Value Proposition)
Identify what the company needs from you in this position and marry them to your experiences. Give scenario based examples of what you did (or still doing) that will be of great value to the organisation. Feel free to mention training, education, work or achievements that you have in relation to the role and how you can bring that to the position.
Your Closing
Summarise the points you have already made by focusing on the key skills required by the job and your ability to perform due to the skills you will bring to the job.
Finally
Close the letter with an indication that you are grateful for the consideration and show that you are expecting to be called for the interview.
Need more tips, connect with us on Facebook and Twitter
Picture source-forbesimage.com