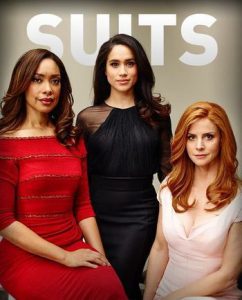 Watching great series that boost your knowledge about certain subject matters is a must but we at HEIR absolutely get glued to American legal drama SUITS and if you aren't watching it, well…just do.
Here are 5 defining career moments this season is teaching us
When you are great at what you do, you can ask for almost anything
Mike Ross is equipped with the relevant qualifications, experience and confidence he needs to find his career path. And this he did.
When you have what it takes, everyone that needs your skill and talent will come looking and knocking at your door. One key thing is the ability to negotiate.
Do what it takes to secure your career goals
Donna Paul has been a secretary for over a decade at this law firm and she has career goals to meet.
Experience is a very great negotiation tool, and so is common sense and wisdom. Donna knew her career choice may not get her to be a partner at the firm but she also knew that she could become something more than being a secretary.
Setting a career goal is one thing: knowing how to plan and achieve them is another. Do your research and homework and get some skin in the game when looking for bigger and better career opportunities.
Take responsibility for your career and ACT on it
Harvey Specter took over the running of the legal firm but was finding it challenging to take responsibility for it.
Whatever position you are in, you owe it to yourself and your career to take responsibility for it. You need to do what it takes to create and work with a wining team. Conflicts and difficulties will arise however your purpose is to overcome them. Taking responsibility of your career and acting on it is key to a fulfilling career life.
Avoid mixing emotions with professional decisions
Mike Ross had a hard time letting go of his past career mistakes and this almost affected his decision making process in his new role. Emotions also got the better of Louis Litt who was dealing with a break-up but expressed his frustration on the associates.
Yes, we are humans and this might often times get the better of us. However, a professional work environment will need you to avoid wearing your emotions on your sleeves. There are always going to be mistakes in our career path but we learn and arm ourselves with the outcomes for the better.
Learn to bottle up your emotions and see the bigger picture in all professional situations.
Power Outfits
We are just in awe of the wardrobe arrangement of all the stars. It is very important to present yourself professionally. Wear outfits that give you that first impression of confidence, intelligence, poise, class and the feeling that you can take over the world. The fashion in Suits drama series is always giving us career fashion goals.
If you are watching, do share any career moments with us.
Follow our Facebook page Twitter handles and subscribe to our newsletter for great deals and information on career.