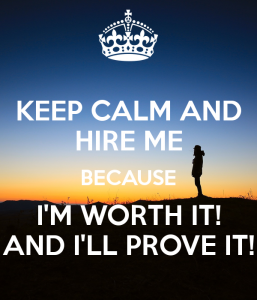 Conducting a workshop on career strategies with focus on getting hired, I noted that so many candidates who may have the right looking CV and Cover Letter may not have the right employability skills that the employers are looking for at the interview stage to secure the roles. Most who do show the ability to have these skills, have a lack of understanding to implement them when they get into the jobs.
Employability skills are relevant expertise and strengths required for you to effectively and efficiently carry out your role in an organisation. You need a strong combination of these skills to not only get hired, but enjoy your role and progress in your career.
In my opinion, one cannot ultimately have all the skills at a go, however, there are always chances and opportunities to open up yourself to training and learning that will improve your skills and enable you master them well enough and all through your professional career.
My recommended top lists of employability skills that you need are as follows:
Communication -Verbal and Written
Analysis and Investigation
Organising and Planning
Information Technology Skills
People Oriented and Interpersonal Skills
Time Management
Teamwork, Collaboration and Networking
Self Motivation and Initiative
Awareness – Commercial and Global
Motive and Drive
Flexibility
Professionalism
Negotiation and Persuading Skills
A lot of skills mentioned here are very needful for a successful career launch, some other skills are developed based on the specialist requirement of the job for example, Sales or Marketing Skills, Technical, etc.
Depending on the job you are applying for, the hiring manager will need to see a demonstrable measure of these skills.
I will be taking each sets of skills and breaking them down to you in upcoming posts.
Register in advance for our HIRE ME BOOTCAMP where we go through each skills sets, and prepare you for that top job!
To your success!
Anuli
[sgmb id="1″]
Image source- keep calm matic