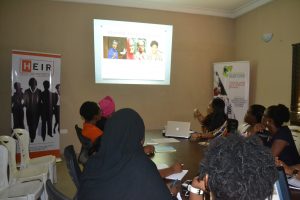 TED Conferences LLC is a media organisation that shares or posts talks by inspirational people and it is available online for free. TED began 34 years ago. TED Talks are videos from experts on many aspects of life and living and it is intelligently termed as 'ideas worth spreading'
Here are our 10 TED Talks to start of your career playlist.
1. Tracy McMillan- Relationship expert, American Author and TV Writer for shows like Mad Men and Oprah's Super Soul Sunday
Ted Talk – THE PERSON YOU REALLY NEED TO MARRY
2. Magna Gopal – Top internal instructors in the Salsa dance and a philanthropist
Ted Talk – THE BENEFITS OF REJECTION
3. Zain Asher – An international news anchor for top media house like CNN
Ted Talk – TRUST YOUR STRUGGLE
4. Jason Njoku – CEO iROKOtv, film magnate nd African start-up investor
Ted Talk – FAILING ALL THE WAY TO SUCCESS
5. Shonda Rhimes – American TV Producer, screen writer and author
Ted Talk- MY YEAR OF SAYING YES TO EVERYTHING
6. Scott Dinsmore – Adventurer and Enterpreneur (R.I.P)
Ted Talk – HOW TO FIND AND DO WORK YOU LOVE
7. Ryan Clements – Lawyer, Adjunct Professor and Author
Ted Talk- WHAT THEY DON"T TEACH YOU ABOUT CAREER FULFILMENT IN SCHOOL
8. Ashley Stahl – Career Coach and Entrepreneur
Ted Talk – 3 QUESTIONS TO UNLOCK YOUR AUTHENTIC CAREER
9. Jason Shen – Co-founder and CEO of Headlight, a performance hiring platform
Ted Talk – LOOKING FOR A JOB? HIGHLIGHT YOUR ABILITY, NOT EXPERIENCE
10. Larry Smith – A professor of economics and a life coach
Ted Talk – WHY YOU WILL FAIL TO HAVE A GREAT CAREER
Have you listened to a TED Talk you will like us to know about? Please share.
Video Source: YouTube